Dan weinmeyer, Executive vice president of project development and marketing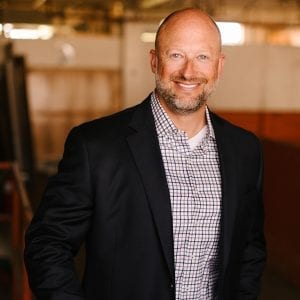 "I love the journey more than the destination. LS Black is well positioned to take the next step. Focus on your people and provide your customers with a great experience. Do the right thing and you'll end up in the right spot. Everything else will take care of itself."
-Dan Weinmeyer, Executive Vice President of Project Development and Marketing
For more than 24 years, Dan has been involved with construction projects ranging from a very diverse segment of markets all over the country. From remodels to complete design-build projects, Dan has a tremendous amount of valuable experience that LS Black draws from in order to deliver best-in-class results. Dan brings valuable business development, marketing, talent development, and M&A experience to LS Black's executive leadership team. Prior to joining the LS Black, Dan spent over two successful decades with a national construction and facilities solutions company. 
Out of the office, Dan enjoys spending time with his wife and two kids. You can occasionally find him on the St. Croix river or the golf course, but more often than not, at a hockey arena or lacrosse field.
Our people are empowered to drive and execute on our committment to excellence, meaning you won't just get a builder, you'll get a true partner.
If you're looking for a career in the construction industry with an employer who offers opportunity for growth, and will push you to be your best, LS Black Constructors is the place for you.