" We are a team of hard working collaborators, who thrive on difficult projects by pushing the envelope to help our customers think outside of the box." - Sterling Black, CEO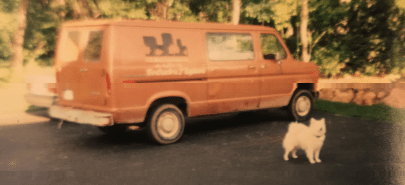 "I wanted to be independent, make decisions and get stuff done. When I set off on my own, I knew it would be hard work, but worth the effort. Nothing comes easy in this world and I knew it, I was ready." Larry Stanley Black
Humble Roots
LS Black Constructors was founded in 1977 by Larry Stanley (LS) Black. Larry, a hard working Canadian with a background in the  construction trades and experience working for a structural engineering firm, moved to Michigan to attend grad school. After earning a degree and receiving his green card, Larry and his wife, Norma, moved to Minneapolis to start a family and pursue a career in the construction industry. Working for a larger general contractor out of St. Cloud, Larry was able to build strong relationships in the area with decision makers at the IDS Center and Target, enabling him to start his own construction firm. Larry's hard-work, perseverence, and dedication to his craft eventually resulted in 20+ employees, and moved from Larry's van to the building we occupy today.
Forty Years Later
Larry's humble approach to his work, tough attitude, and roll-up your sleeves work ethic are the foundation of who we are today. Now led by Sterling Black, and the executive leadership team, we approach everything we do with an aggressive, out-think, out-work, out-perform mindset.
LS Black Constructors focuses on completing work for various clients, with a focus on solving complex challenges on the biggest, toughest, and messiest projects. With three divisions, including Building, Civil-Industrial, and Federal, we have the team that is right for almost any job. With our core values serving as a guide, we are not only up for any challenge, we are built for it.