Josh Brotemarkle, CFO & General Counsel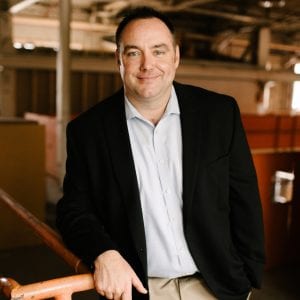 "At LS Black Constructors, we have a unique ability to take on risk, unlike our competitors. This is what makes my job exciting and keeps me on my toes. It's the collective talents of our staff that make this possible and I'm proud to be apart of a firm that's on the cutting-edge."
-Josh Brotemarkle, CFO & General Counsel
Josh has worked in a variety of positions within the construction industry serving as counsel to a number of construction firms before transitioning out of private practice. Well respected by his peers for excellent performance, in 2016, Josh was recognized as a Rising Star by Super Lawyers and remains a top rated construction lawyer in Minnesota. He is a veteran of the United States Air Force and graduated cum laude from the University of Minnesota Law School. He is a member of the Construction Financial Management Association where his legal expertise adds significant value to an already strong organization. Josh is an avid fisherman and enjoys spending time with his family at their remote cabin.
Our people are empowered to drive and execute on our committment to excellence, meaning you won't just get a builder, you'll get a true partner.
If you're looking for a career in the construction industry with an employer who offers opportunity for growth, and will push you to be your best, LS Black Constructors is the place for you.