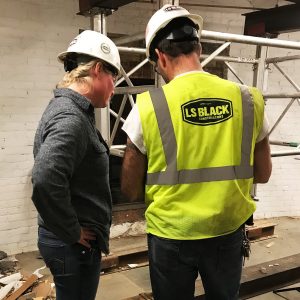 Written by Holly Jasper
Marketing Director
With over 42 years of high-quality construction experience, we have witnessed the many challenges that our clients face. The most common challenge, without a doubt, is the procurement process and the costs associated with it. We've witnessed countless times our clients receiving results that are well below their delivery expectations.
We are excited to offer our clients an opportunity to utilize the Sourcewell IDIQ Contract (formally NJPA)  www.sourcewell-mn.gov/eziqc.
Sourcewell is a third-party, vetted, contracted, purchasing process that makes it easy to procure construction services for new or backlogged projects. Helping increase efficiencies during design, construction, and post construction.
Additional benefits from using Sourcewell:
Time savings
Reduced procurement and administrative costs (average of 24%)
Increased cost control
Price proposal activity
Higher quality of work
Features of Sourcewell:
Simple project initiation
Preset construction pricing
Expert review of price proposal
Assistance with scope of work development
Streamlined change-order process
Reach out to a LS Black team member to learn more about how your project may benefit from using the Sourcewell purchasing process!