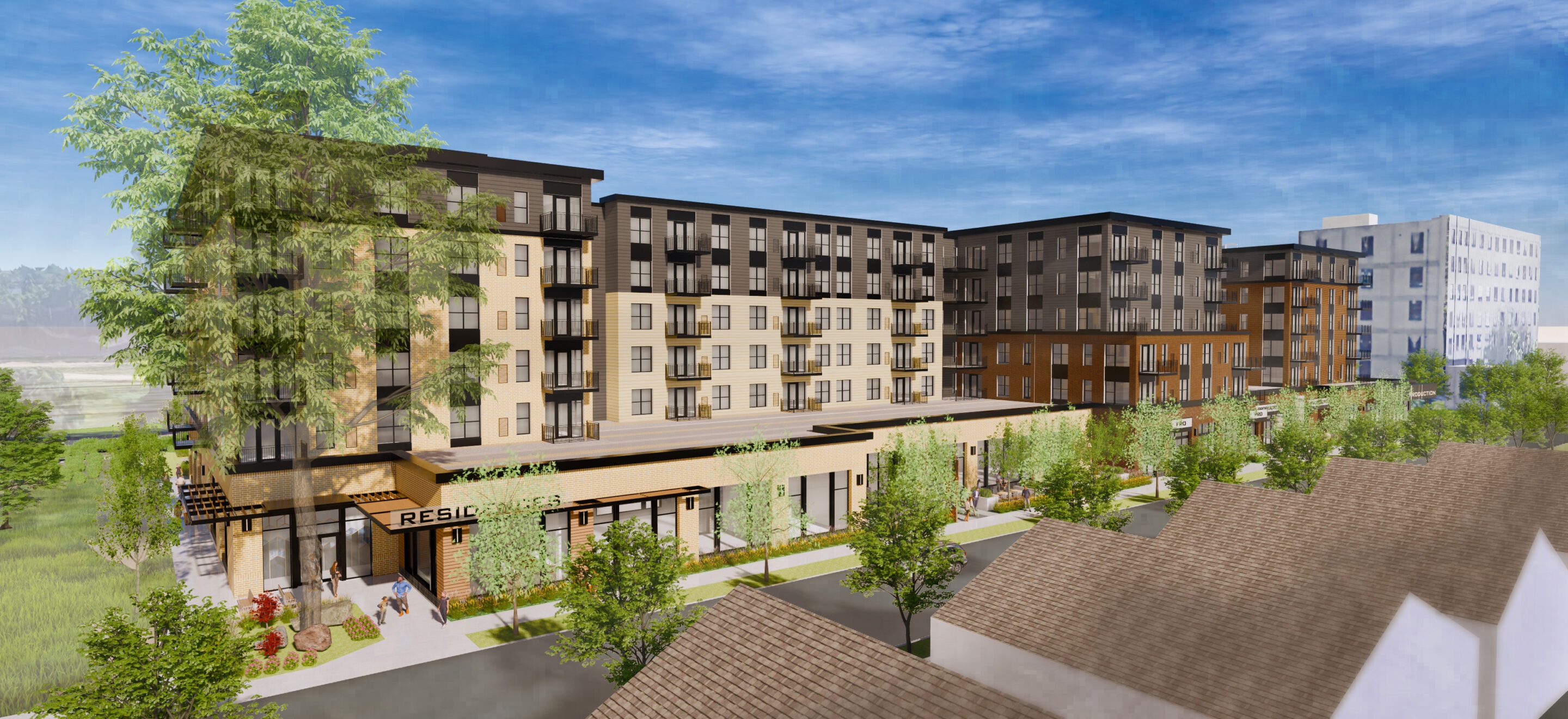 The LS Black Constructors Housing Team is excited to announce the successful closing of the $71M (total development cost), 6-story, 160-unit Canvas Apartments project in Northeast Minneapolis. The project features 1, 2, and 3 bedroom apartment homes and 23,000SF of production space. Construction started today and the building will be open in the spring of 2024. 100% of the apartment homes will be affordable for a minimum of 40 years, serving residents between 30% and 80% of Area Median Income (AMI). Canvas Apartments will also include 5 High-Priority Homeless units in partnership with Simpson Housing Services, and 11 Project-Based Section 8 Vouchers in partnership with Minneapolis Public Housing Authority. Canvas Apartments represents LS Black Development's first-ever project closing and construction start since starting the company. It also represents their first self-developed and constructed project in partnership with LS Black Constructors.
From Willy Boulay, Vice President and Developer for LS Black Developers: "We are elated to have achieved this important milestone for our company, and so thankful for all of the trust and belief that so many of you have shown us over the last two and a half years. We are thrilled to help do our small part to help provide much needed quality, long term, affordable and workforce housing for our neighbors. We look forward to doing much more of this critical work with LS Black Constructors and all of our partners in the coming months and years."
From Mark Liska, Vice President – Housing at LS Black Constructors: "The Canvas project has been in the planning phase for over two years and now we finally have shovels in the ground. As we stated earlier this summer, the team has been working hard to forge new partnerships with key investors and developers in the Twin Cities marketplace that share our values. And, I'm happy to report that we've made great progress towards our goals. We're starting to build something really special here at LS Black Constructors."
More about LS Black Development: LS Black Development was created in April 2020 to build, acquire, and own resident-focused, high quality affordable and workforce apartment communities. Contact Willy Boulay at for business inquiries.
More about LS Black Constructors: LS Black Constructors is a Minnesota-based, full-service construction and development services provider with expertise in federal, housing and commercial construction projects. We bring more than 50 years of commercial construction know-how to each project. We build across the country with our partners, utilizing our unique 'partner-first, partners for life' approach. When you work with us, you won't just get a builder, you get a true partner. Every job. Every interaction. Every time. Learn more about LS Black Constructors and see additional multi-family housing projects by viewing our Housing Page on LSBlack.com or by accessing a digital copy of our Housing Brochure. Contact Mark Liska at for partnership and other business inquiries.