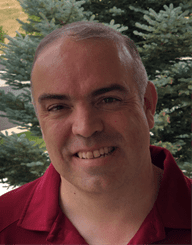 LS Black is excited to announce the recent addition of Phil Rathje, Sr. Preconstruction Manager.
Phil has over 25 years' experience in the industry producing estimates for negotiated work on multi-family projects, hospitals, schools, and office complexes.  LS Black's diversified approach appealed to Phil, and he looks forward to bringing his expertise to the team. In his free time, Phil likes to hang out with his family.  He has teens and a preschooler, so it is always a fun time at the dinner table.  When not occupied with family life, Phil enjoys fly fishing, aviation, Taekwondo, and the occasional video game.
Phil is ready to continue building his career in the construction industry with LS Black Constructors!
Welcome to the team, Phil!