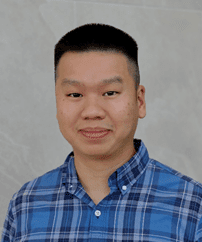 LS Black is excited to announce the recent addition of Chanh Tran, Construction / BIM Analyst
On March 31st, Chanh Tran joined the Project Controls team as a Construction / BIM Analyst! Chanh has been in the construction industry since 2009. During that time, he has worked for Subcontractors, Owner/GC, and Commercial General Contractors. Most of his career he spent time working at an Owner/GC, starting out in the field as a Field Engineer, progressing to project management and now construction technology/operations. Over the last 2 and a half years, Chanh developed a passion for integrating construction with technology, including:
Auditing current technology portfolios to help develop and find new processes that assist a company in maximizing their investment in technology tools. 
Research, develop, and implement emerging and applied construction technologies across company operations with a focus on process and efficiency.
Integrating systems to improve data communication and use across all platforms.
In his free time, Chanh likes to spend time with his wife and two sons (ages 1 and 4). His hobbies include snowboarding, fishing, hunting, archery, basketball, tennis, and football. 
Welcome to the team, Chanh!