In celebration of Intern Day, we wanted to highlight our Summer 2021 interns here at LS Black Constructors. Preconstruction Intern, Blake Brettschneider, is pursuing a degree in Construction Management at the University of Minnesota Twin Cities, and Project Manager Intern, Tim Manthie, is also pursuing a degree in Construction Management, attending North Dakota State University.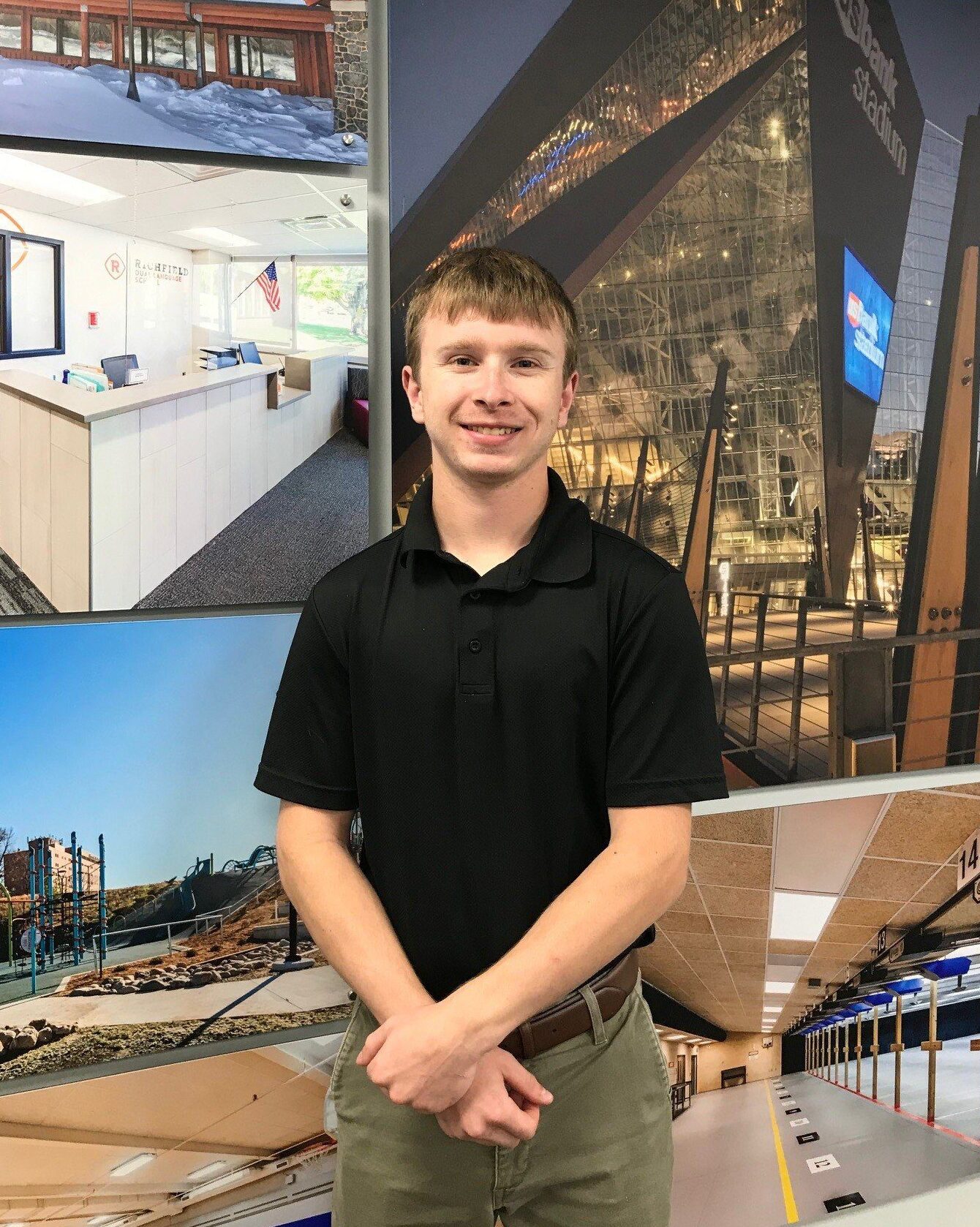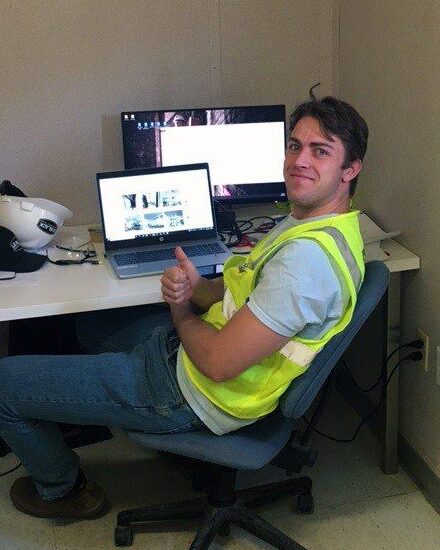 Both interns have played a huge role in LS Black projects over the past few months and have received glowing reviews from their direct reports.
"Blake has been a key player on our team out at the Franklin O&M facility project during his time here. His main responsibilities have been Submittals, RFI's, Quality Control Deliverables, daily progress photos, taking on daily hurdles and issues and helping dive into them, and much more. He has been a big asset to the team since he has arrived here, and we appreciate his help as we near the finish line on this large and challenging project." -Andy Robinson, Project Manager
"Tim has been a valuable asset for the company through helping on both VA projects and closeout of the Phoenix project. LSB has thrown a lot of different items and situations at him, such as: filling in as superintendent for a week, estimating small projects, sending CO's to owners, and everything in between. I am very impressed with his professionalism and ability to get stuff done!"

-Mike Puncochar, Senior Project Manager
When asked about his time here at LS Black, Tim Manthie was excited about the new skills he has learned and the career growth he has experienced:
"LS Black has given me exposure to all the different aspects of the construction process, from in the field to everything here in the office. Everybody is willing to help with guidance and direction, making it a wonderful learning environment. The office is great place to learn new skills and grow as an employee. LS Black stressed making connections early on, helping me throughout the internship with subcontractors and communicating with other individuals throughout the company."
Blake Brettschneider was similarly impressed with the hands-on experience and professional development during his time with LS Black:
"It has been exciting to be able to apply some of what I have learned in the classroom to real life situations. The Franklin team has helped me to better understand the legwork behind a job, especially when it comes to the document control process(s). Professionally, my internship has been important to me because it has allowed me to get my foot in the door to the construction industry and has grown my understanding of it, giving me a foundation to build upon in the future."
We are thrilled to have had Blake and Tim on the team for the summer and hope the mentorship and hands-on experience they've been a part of will continue to make a positive impact in their future careers. LS Black Constructors wishes them the best for the upcoming semester and are excited for the successful futures they have ahead of them in the industry.