Sterling Black, Chief Executive Officer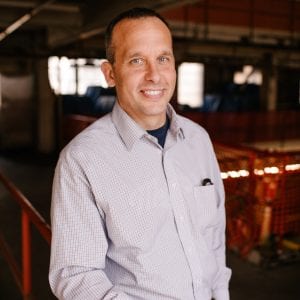 "I have tried to build and support an environment of open and honest communication. At LS Black, we have an environment where ideas, accountability and performance matter more than politicking and rank."
-Sterling Black, CEO
Sterling has been a leading member of the LS Black team for more than 25 years, working in a variety of roles from president to estimator. Sterling holds a Bachelor of Science degree in Civil Engineering from the University of Notre Dame and has earned several awards, including multiple awards from the St. Paul Heritage Preservation Commission. Sterling acts as the visionary of the firm bringing new, innovative solutions to support project successes, while focusing on teamwork and accountability. A father of three, he enjoys coaching sports, playing hockey and adventuring in the great outdoors with friends and family.
At LS Black, we'll be exploring industry topics as well as what's been happening behind the scenes at LS Black. Tune in weekly!
Our people are empowered to drive and execute on our committment to excellence, meaning you won't just get a builder, you'll get a true partner.
The people who work at LS Black aren't just employees — they are innovative builders and creative problem solvers, each personally invested in the success of our project.