Concrete Repair & Restoration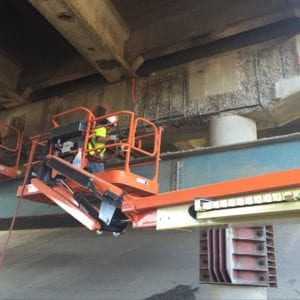 As strong as our will and as hard as our determination, we thrive on the challenges some of the restoration work we perform presents. With an arsenal of capabilities to best meet the needs of your particular project, we bring our past lessons learned to each new challenge we face enabling us to continuously improve and farther perfect our craft. Our team provides expertise and the required certifications to successfully perform the following services to best meet the needs of your project: 
Concrete Repairs
Epoxy Injections
Shotcrete
Carbon Fiber Wrap
Concrete Coatings
Epoxy Overlays
Metalizing
Get in touch with one of our concrete repair and restoration experts today!