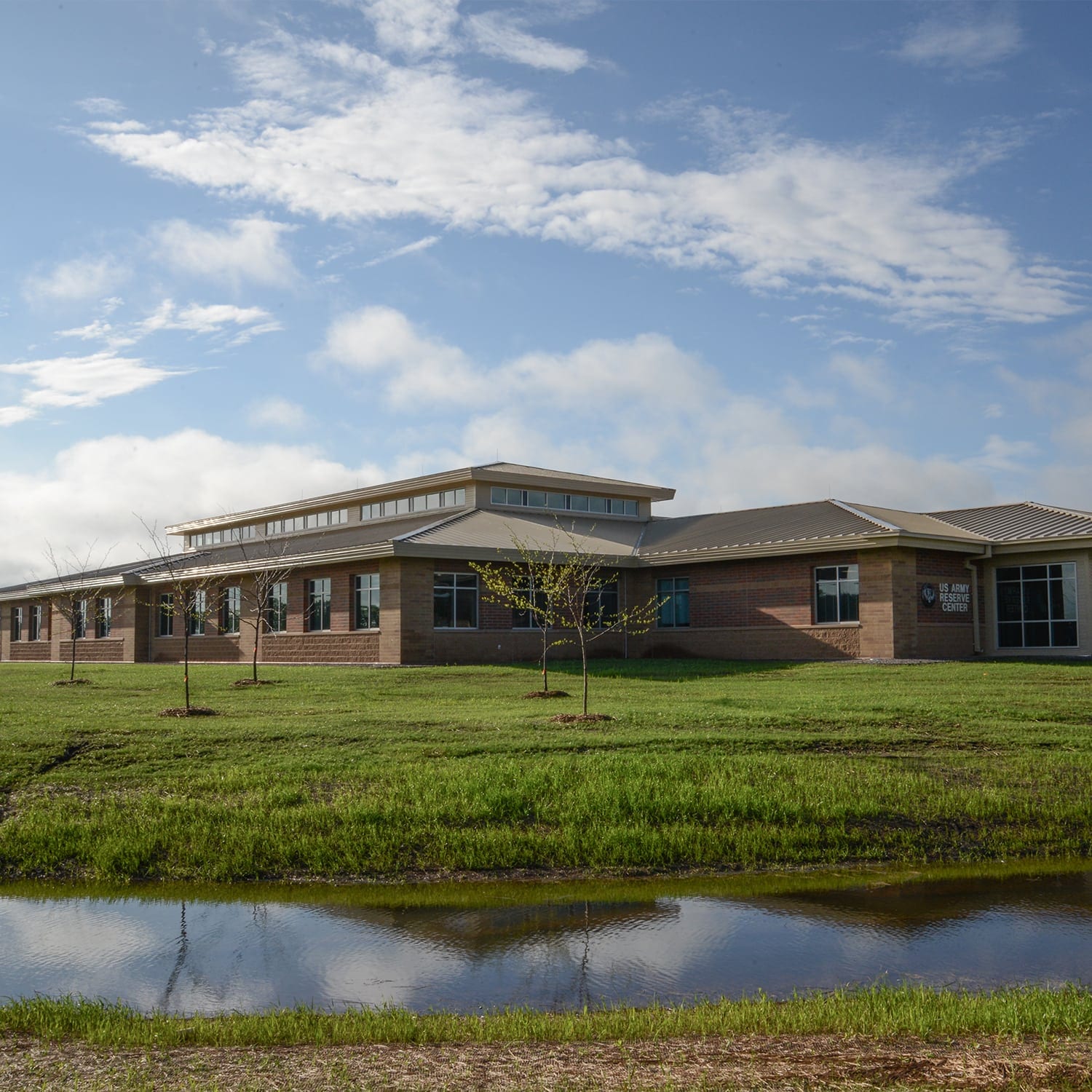 "The quality produced at the Saint Joseph Reserve Center was exceptional with significant attention to ensure that all of the small details needed to make a quality product were completed…Overall the quality of the project was outstanding and the customer, on several occasions throughout the project, mentioned they were extremely happy with the quality of work."
-Hans Probst, Project Manager, USACE
At LS Black Constructors, we work hard to produce the highest-quality facilities for our clients. The LS Black team consists of hard-working, experienced and professionally training workers. Our supervisors are diligent, persistent and conduct careful oversight of the work being performed. Accountability is at the forefront of all of our projects. Our approach to quality management includes a detailed quality management process, training and supervision. People are held accountable on the effective implementation of the process, which is monitored throughout each of our projects to ensure expectations are met and positive results are attained.
ABOVE & BEYOND YOUR TYPICAL CONTRACTOR
As a general contractor with a substantial presence in the Federal market, we employ a group of professionally trained quality control managers (QCM). With more than 20 individuals holding the Construction Quality Management for Contractors Certification, we are confident our team will exceed your expectations when it comes to quality. By approaching our work with a team mindset, we are able to set a clear understanding of all specified quality standards. During construction, the QCM specialist tracks and measures all deficiencies and ensure the proper corrective action is taken. We have found through this proactive process we have substantially reduced issues during the start-up, testing and commissioning phase of our projects. We have also found that by adding these focused professionals to our team during preconstruction, we are able to proactively address both design and construction challenges. Working with our preconstruction manager, the QCM specialist is able to present alternatives to the owner and design team which improves quality and often times results in returned savings to the Owner.
Our robust quality management program has proven to be a critical component to the overall success of the projects we deliver. Utilizing our program has created a process for clarifying standards and requirements, establishing means and methods for managing the process, defined responsibilities and accountabilities, and added another avenue to more effective management while reducing misunderstandings and conflicts. In addition, it also allows us to effectively facilitate and manage the collection of data, identify performance discrepancies, and substantially increase efficiency by reducing defects and punch-list work.