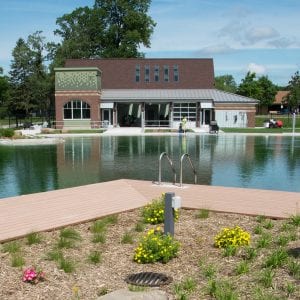 Owner: Minneapolis Parks & Rec
Architect: Landform Architecture
Location: Minneapolis, MN
Value: $2,000,000
Delivery Method: Design-Bid-Build
The Webber Pool is the first public swimming pool in North America to utilize a natural filtration system. Partnered with the Minneapolis Board of Parks & Rec, the LS Black team was able to take an innovative approach to overcome all challenges on the project. The project was successfully delivered exceeding the expectations of both the City of Minneapolis and the community it serves.