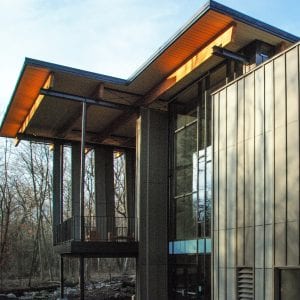 Owner: Three Rivers Park District
Architect: Meyer Scherer & Rockcastle, LTD
Location: Bloomington, MN
Value: $4,000,000
Delivery Method: Design-Bid-Build
The new 13,000 SF Eastman Nature Center is an expansive community ammenity. The facility features quiet observation rooms, large classrooms, exhibit space, an open-air deck, small coffee servery and restrooms. Work also included demolition of the previous nature center, landscaping and site improvements and construction of a geothermal heat plant.